Your vacation
in the region

Königsleiten-Gerlos
At 1602 m above sea level, above the Gerlos Pass, lies one of the most beautiful holiday regions in Austria: the Königsleiten-Gerlos region. It presents itself to its visitors as an impressive Eldorado for hiking, biking, mountaineering and enjoying culture.
Krimmler Waterfalls
A (naturally) tremendous experience awaits Ursprung guests on an excursion to the Krimml Waterfalls. Here at the largest waterfalls in Europe, you can feel the power and energy of the element up close as it plunges impressively and breathtakingly into the valley with a drop height of 380 metres. On the family-friendly 4-kilometre-long waterfall trail with numerous viewing platforms, you are right in the middle of it instead of just being there!
Krimmler Waterfalls
Summer alpine village
In summer, the alpine village of Königsleiten shows its full beauty, inviting hiking trails, imposing waterfalls and wonderfully fragrant alpine meadows indulge all the senses and provide a special recreational experience that deserves this name.
Summer alpine village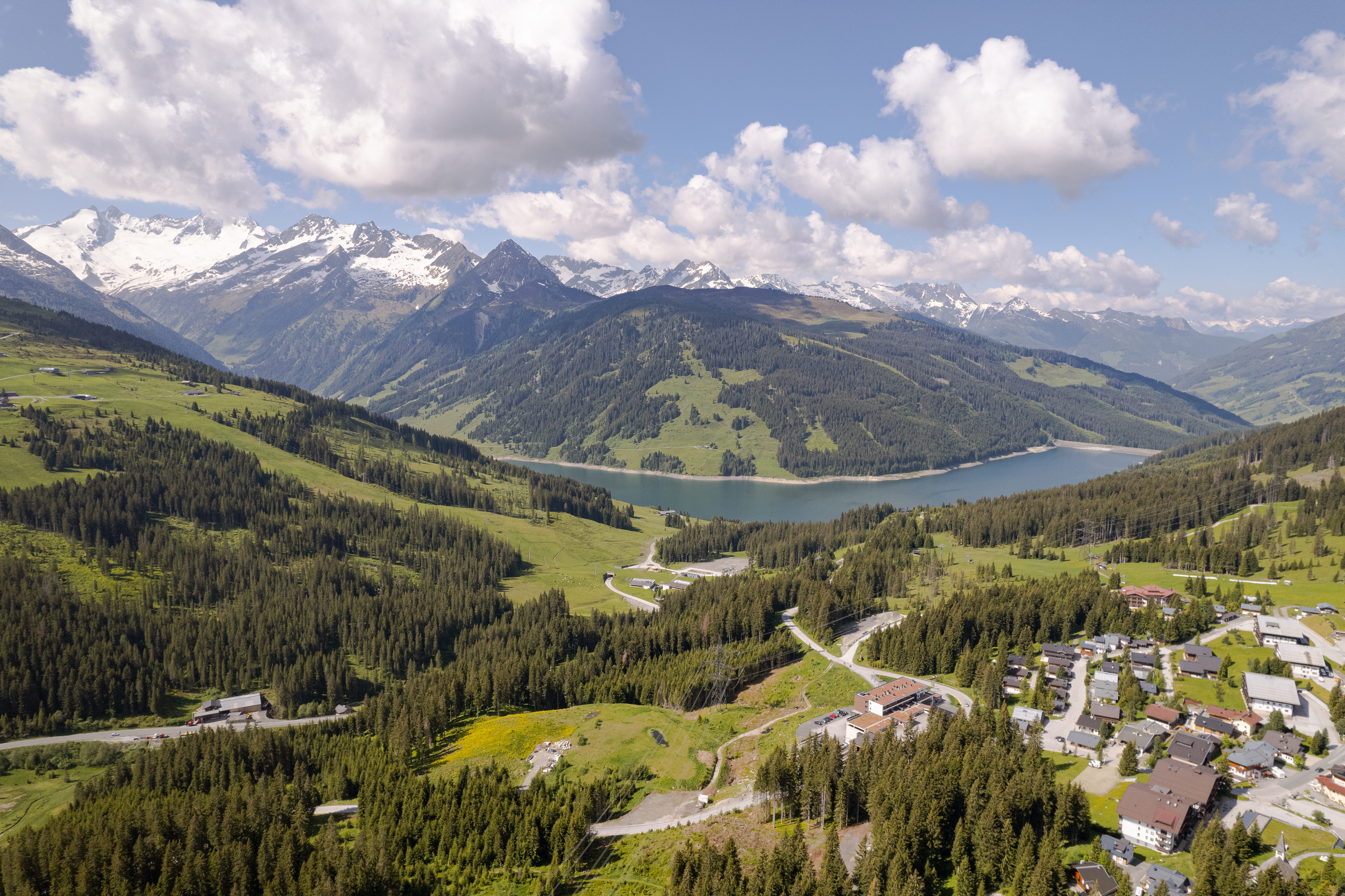 Leisure, sports and culture
Varied hiking, biking with electricity or without, surfing, fishing and boating or gliding by GipfelLiner over Königsleiten and its reservoir – there are no limits to the adventures with us. Here is the right experience for everyone!
Leisure, sports and culture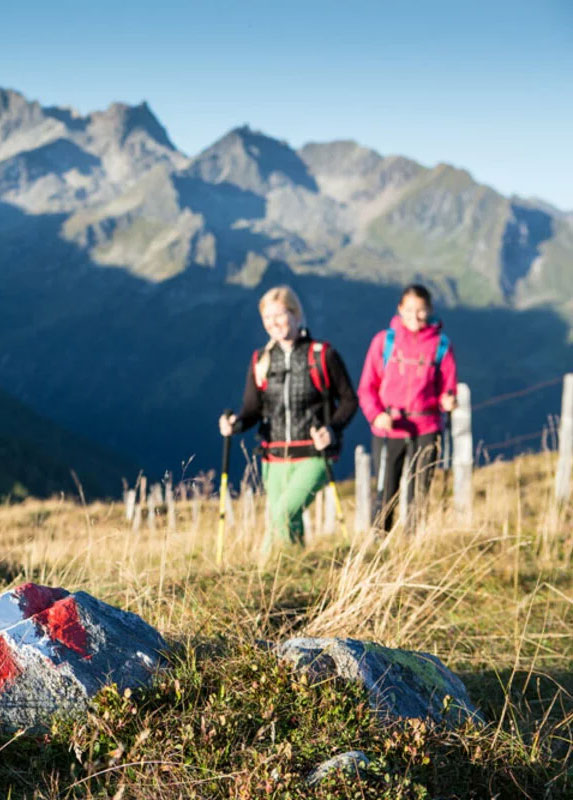 Excursions
Experience the thunderous power of the Krimml Waterfalls, the incomparable nature of the Mittersill National Park or the splendor of the Großglockner. Numerous excursion destinations are waiting around the Almdorf Königsleiten to be visited by you!
Excursions
Free Mountain Card Partner
As a partner of the Free Mountain Card, you will receive this ingenious card for free rides on the Dorfbahn Königsleiten and the Isskogelbahn in Gerlos on your vacation in the Ursprung on the day of your arrival – all summer long! We wish you deep views and insights into the Hohe Tauern National Park and the imposing world of the Kitzbühel and Zillertal Alps.
Free Mountain Card Partner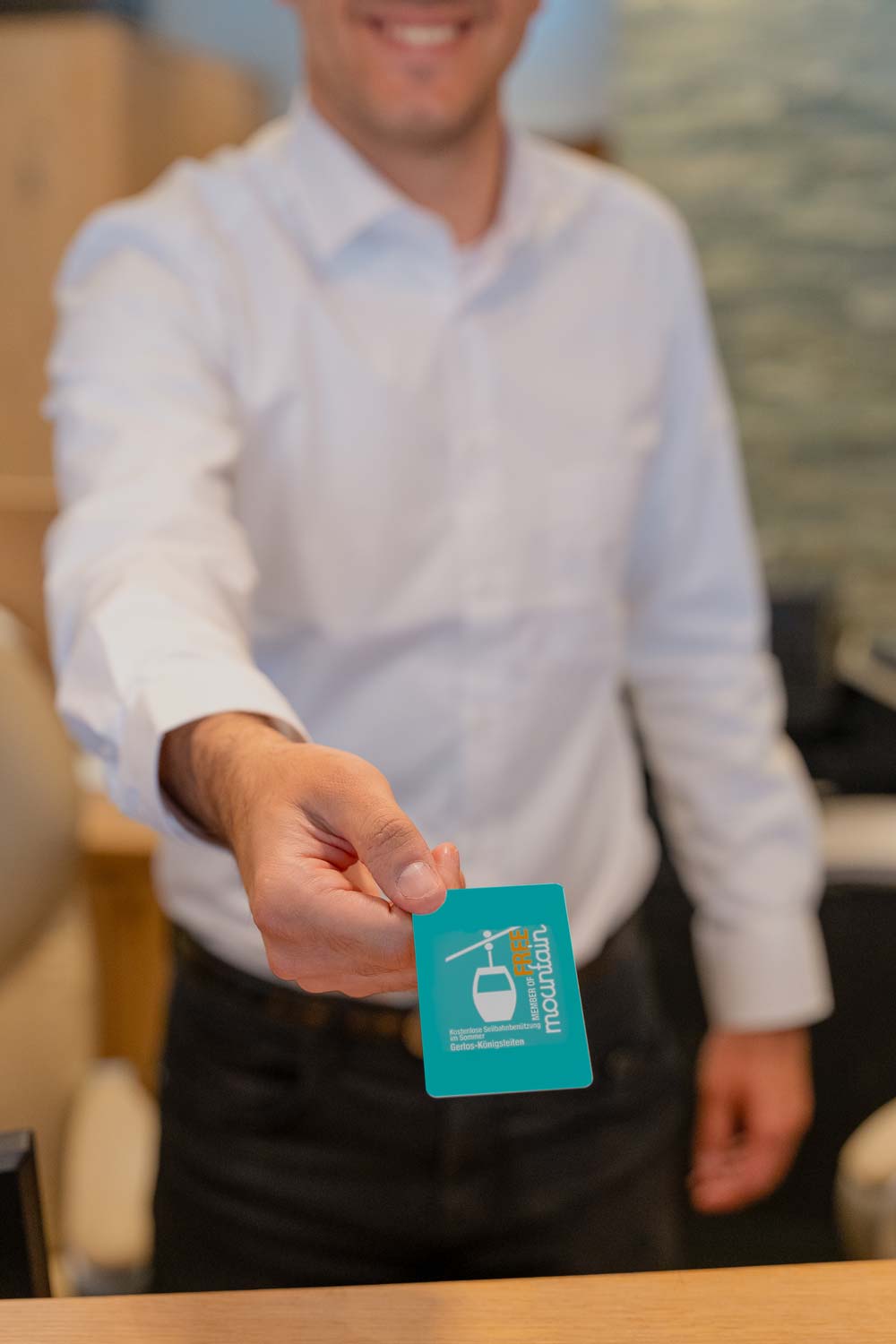 Hiking and excursion tips
around Königsleiten